Higher Ed Climate Action: Listening Session II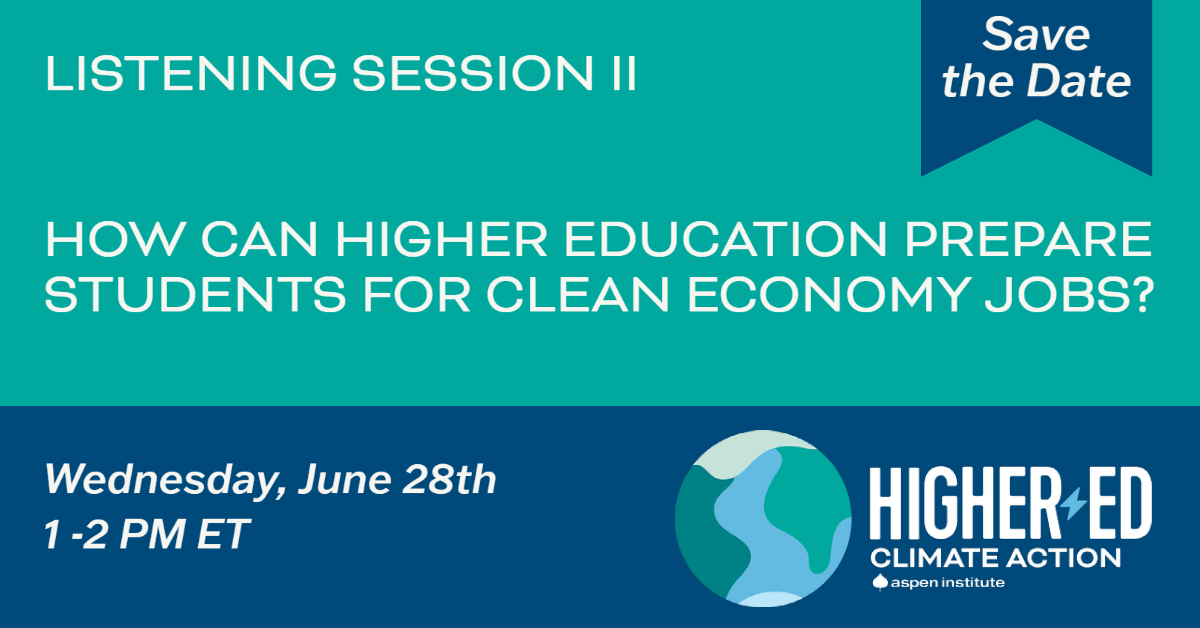 Wednesday, June 28th at 1 PM ET

The second listening session will focus on higher education's role in preparing students for clean economy jobs, now and in the future.
Speakers to be Announced
Register
The Higher Ed Climate Action Task Force aims to accelerate higher education's already impressive progress on climate, create an overarching framework for the role of higher education in advancing solutions, and identify policies to scale climate action. The Task Force, co-chaired by Commissioner of Higher Education for Louisiana, Dr. Kim Hunter Reed and President of AASCU, Dr. Mildred García, includes a diverse group of leaders from across the higher education and climate fields.
Over the next year, the Higher Ed Climate Action Task Force will host a virtual listening tour to better understand the work currently occurring and the opportunity to scale action across the sector. The task force will then draft an action plan grounded in what is learned from these sessions with recommendations for institutions, systems, and policymakers.