How To Have a Brave Conversation About Climate Change with Kids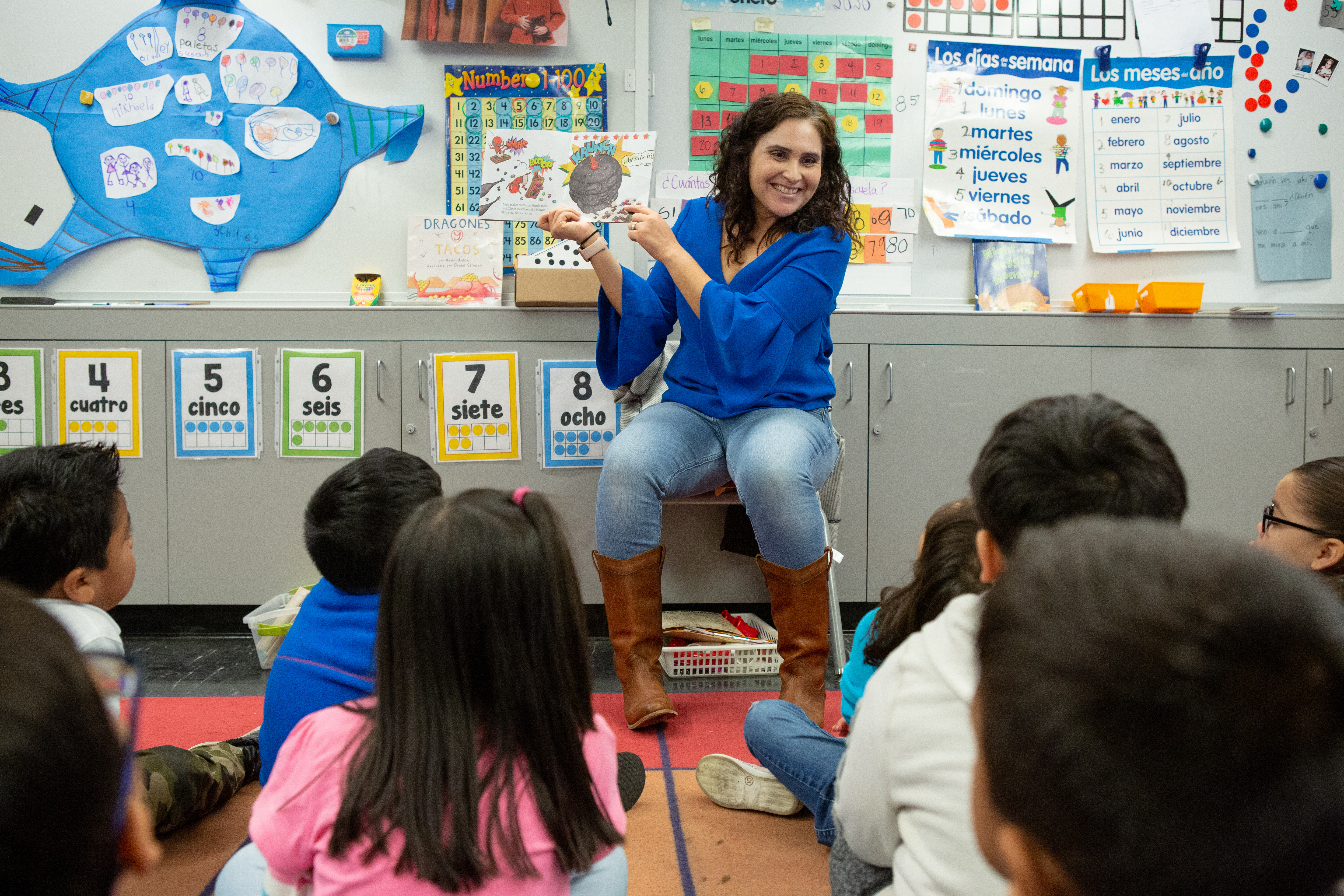 In mid-April, New York City hit 90 degrees, breaking a temperature record. I took my kids to a water park, something we typically save for high summer. We did not talk about climate change.
Almost every day, the world presents us with opportunities to discuss with our loved ones what is happening to the planet and in our neighborhoods. Our children need to know why these things are happening, and what we can all do about it.
Yet, it can be very hard to broach the subject with the children we care about. Last year our report, Think of the Children, found more than four out of five people agreed that children needed to know about climate change and have the knowledge and skills to build a sustainable world. Yet only half of parents have talked to their children about it.
Climate change can feel complicated, controversial, depressing, and overwhelming. That's doubly true for families who are struggling with other stressors, whether that be a child's existing anxiety or depression, trouble paying the bills, or caring for an aging grandparent.
But as much as we'd like to, we can't delay this conversation because of our own concerns and fears.
When I teamed up with Talk Climate and the Climate Mental Health Network to create a new written guide and short script for this conversation, we knew we had to deal with climate emotions, not just climate facts. And we called on a diverse group of advisors to make the resource accessible, especially for parents who have many other things on their plates.
One of our inspirations and advisors was Harriet Shugarman, founder of Climate Mama and author of the award-winning 2020 book How to Talk to Your Kids About Climate Change: Turning Angst into Action.
"Climate change is happening to us all," Shugarman says. "Our children are feeling it, seeing it, and learning about it - through friends, social media, and direct experiences. Our children need to know there is a safe, open and welcoming space - with you, their parent - to be able to feel and express all their big feelings."
And Caroline Brewer, a children's author and environmental educator in DC who also worked on the guide, reminded us that:
"Telling children the truth is a way to honor and respect them. Having conversations with them about important issues such as climate change helps them tap into their agency."
The truth is, building children's agency and strengthening our bonds with them are important values no matter what the future brings.
I will be joining Shugarman, Brewer, climate psychologist Leslie Davenport, and more on Wednesday, May 10 at 8pm ET for a webinar about this guide and how parents can lead brave conversations with young people about our changing climate and climate emotions.