K12 Climate Action Plan 2021
With the urgency of climate change, we must all determine our responsibility to contribute to climate solutions. The K12 Climate Action Plan outlines the needs and opportunities for the education sector to take action on climate change and advance solutions.
Over the past year, the K12 Climate Action Commission has heard from students, parents and caregivers, educators, school leaders, researchers, and others about how they have taken climate action in schools. Informed by those stories and focused on advancing equity, the action plan describes opportunities to reduce the environmental footprint of the sector, adapt and build resilience to climate impacts, and support teaching and learning on climate change, solutions, and sustainability. The plan outlines policy recommendations for the federal, state, and local governments to catalyze and scale climate action in the education sector.
Download Executive Summary (PDF)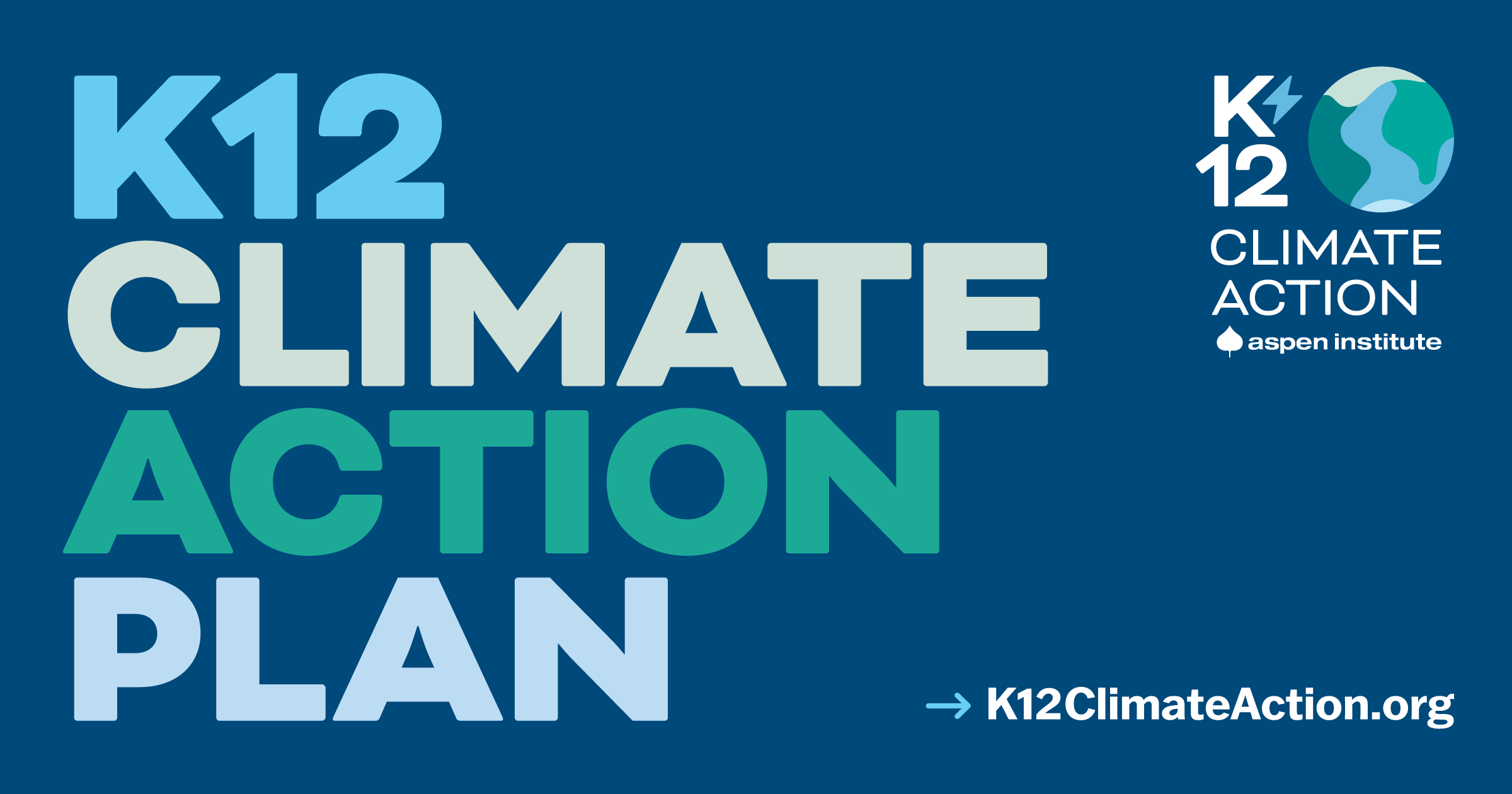 Our Framing
The first sections of the Action Plan describe the connections between the education sector and climate change with a focus on mitigation, adaptation and resilience, education, and advancing equity. Specifically, the action plan describes the needs to:
Mitigate by reducing the environmental footprint of the education sector.

Adapt and build resilience by preparing for potential local climate impacts.
Educate by engaging students in teaching and learning about climate change, climate solutions, sustainability, and the clean economy.
Download Education (PDF)


Advance equity by centering and prioritizing communities most impacted by the negative effects of climate change.
Our Recommendations
To effectively catalyze and scale action, local, state, and federal policymakers will need to work with students, families, educators, and communities. Specifically, the Action Plan includes recommendations for federal, state, and local governments and highlights opportunities for business, philanthropy, communications, and advocacy to support the education sector in taking climate action.
Download Recommendations (PDF)
Menu of Climate Solutions
There are a wide range of climate solutions that the education sector can implement to reduce its environmental footprint, adapt to its continuing impacts, and prepare students for a sustainable future. This section describes the benefits, potential barriers, and success stories for a set of potential climate solutions. This set of solutions is not exhaustive and any solution must be grounded in local context, needs, strengths.
Key Questions to Start and Implementation of Resources
School districts that are ready to take climate action can use this guide to begin assessing what programs, policies, and resources are already in place in their district to support climate action. This section also contains suggested resources that can guide implementation.