K12 Climate Action is building a coalition of people and organizations from across the country who believe our schools will be an essential tool in the fight against climate change and want to support our schools to be a force toward climate action, solutions, and environmental justice.
Serving nearly one in six Americans, K-12 public schools can play a critical role in moving our country towards environmental sustainability. If all the schools in the U.S. were to shift to clean energy, sustainable food use, and non-fossil fuel transportation over the next decade, we will have successfully transitioned one of the largest public sectors impacting the environment. And what makes schools especially impactful is the potential for them to transition to sustainability while educating their students helping prepare youth to confront the climate challenges of the future.
In 2020, we launched a commission to learn about the needs and opportunities for schools to move toward climate action. The commission held a listening tour and developed an action plan to support our K-12 schools to:

Mitigate: opportunities for schools to transition to more sustainable operations including energy, transportation, and food use.

Adapt: opportunities for schools to adapt and build resilience in preparation for disruptions and negative impacts related to climate change.

Educate: opportunities for teaching and learning in formal and informal settings can empower children and youth with the knowledge and skills to build a more sustainable world.

Advance Equity: ensure diverse voices are elevated and guide our focus on the needs of under-resourced urban and rural communities and historically underrepresented students and families.
The K12 Climate Action Commission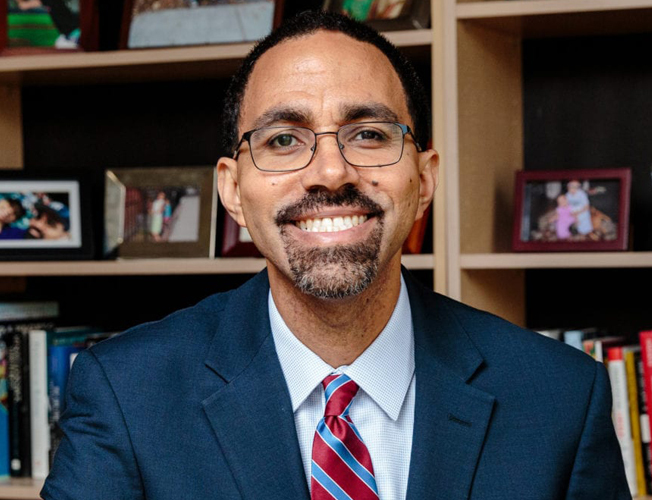 Sec. John B. King Jr., co-chair
Chancellor, State University of New York (SUNY)
Sec. John B. King Jr., co-chair
Chancellor, State University of New York (SUNY)
John B. King, Jr. is the 15th Chancellor of the State University of New York (SUNY), the largest comprehensive system of public higher education in the United States. Prior to his appointment as Chancellor, King served as president of The Education Trust, a national civil rights nonprofit which seeks to identify and close opportunity and achievement gaps for students from preschool through college. Previously, King carried out the duties of Deputy Secretary, overseeing policies and programs related to P-12 education, English learners, special education, innovation, and agency operations. King joined the department following his post as New York State Education Commissioner. King began his career as a high school social studies teacher and middle school principal.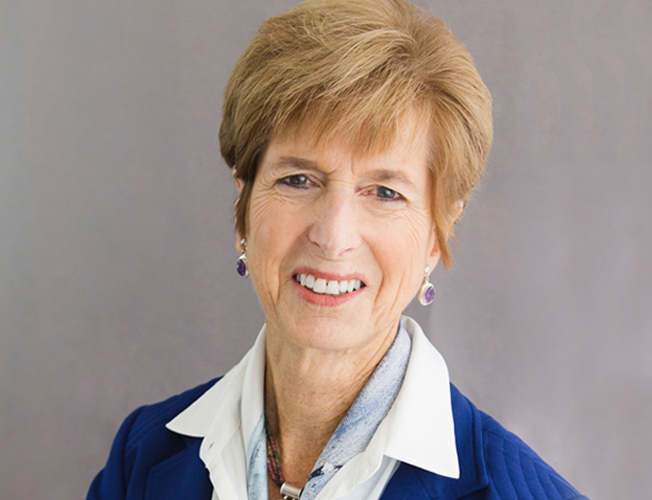 Gov. Christine Todd Whitman, co-chair
President, Whitman Strategy Group
Gov. Christine Todd Whitman, co-chair
President, Whitman Strategy Group
Christine is the President of The Whitman Strategy Group (WSG), a consulting firm that specializes in energy and environmental issues. WSG offers a comprehensive set of solutions to problems facing businesses, organizations, and governments; they have been at the forefront of helping leading companies find innovative solutions to environmental challenges.
Governor Whitman served in the cabinet of President George W. Bush as Administrator of the Environmental Protection Agency from January of 2001 until June of 2003. She was the 50th Governor of the State of New Jersey, serving as its first woman governor from 1994 until 2001.
As Governor, Christie Whitman earned praise from both Republicans and Democrats for her commitment to preserve a record amount of New Jersey land as permanent green space. She was also recognized by the Natural Resources Defense Council as having instituted the most comprehensive beach monitoring system in the nation. As EPA Administrator, she promoted common-sense environmental improvements such as watershed-based water protection policies. She championed regulations requiring non-road diesel engines to reduce sulfur emissions by more than 95 percent. During her tenure, the Agency was successful in passing and implementing landmark brownfields legislation to promote the redevelopment and reuse of "brownfields", previously contaminated industrial sites.
She is the author of a New York Times best seller called "It's My Party Too", which was published in January of 2005 and released in paperback in March 2006.
Governor Whitman formerly served on the Boards of United Technologies Corporation, Texas Instruments Inc. and S.C. Johnson and Son, Inc. She is a member of Terrestrial Energy's International Advisory Board and co-chairs the National Institute for Civil Discourse. She is on the Advisory Boards of the Corporate Eco Forum and The Northeast Maglev (TNEM).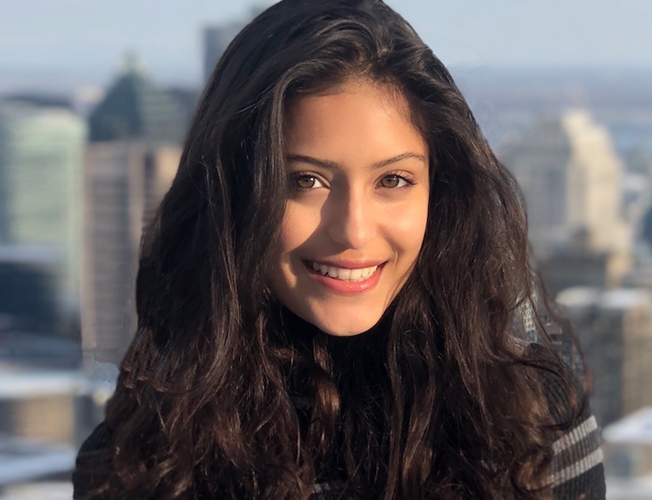 Naina Agrawal-Hardin
High School Senior, Ann Arbor, Michigan
Naina Agrawal-Hardin
High School Senior, Ann Arbor, Michigan
Naina Agrawal-Hardin is a former high school senior from Ann Arbor, Michigan. She has engaged in both local and national work with the climate justice movement. In particular, she provides national political and partnerships support to the Sunrise Movement, serving as Sunrise's representative in the U.S. Youth Climate Strike Coalition. Previously, she co-founded Sunrise's national Middle + High School Support Team. She has also served on the national policy and advocacy team at Know Your IX, where she works to protect student sexual violence survivors' right to education. She looks forward to bringing her experiences as a student and a grassroots organizer to the K12 Climate Action Commission.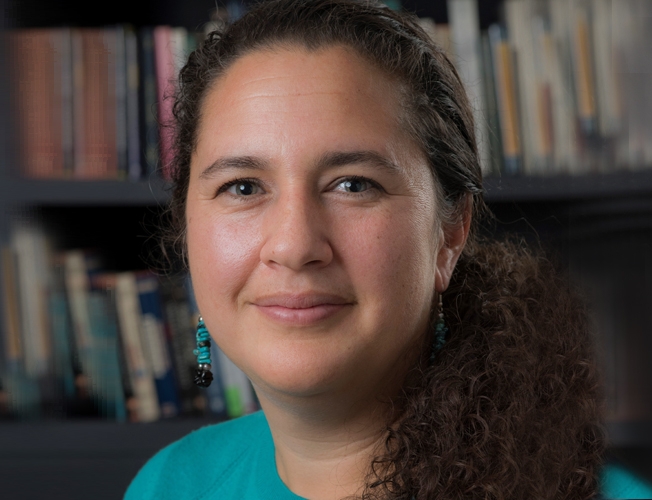 Megan Bang
Professor, Northwestern University
Megan Bang
Professor, Northwestern University
Megan Bang (Ojibwe and Italian decent) is a Professor of the Learning Sciences and Psychology at Northwestern University and is currently serving as the Senior Vice President at the Spencer Foundation. Dr. Bang studies dynamics of culture, learning, and development broadly with a specific focus on creating and implementing more effective and just learning environments in science, technology, engineering, arts, and mathematics education. She focuses on reasoning and decision-making about complex socio-ecological systems in ways that intersect with culture, power, and historicity. Further she studies educator trajectories in learning and change to this work are dimensions of identity, equity and community engagement. She conducts research in both schools and informal settings across the life course. Dr. Bang serves on the editorial board of several of the top journals in the field of education. She also currently serves on the Board of Science Education at the National Academy of Sciences as well as the Education and Human Resources Advisory Committee and Advisory Committee for Environmental Research and Education for the National Science Foundation.
Vic Barrett
Network Organizer, Power Shift
Vic Barrett
Network Organizer, Power Shift
Vic is a Network Organizer with Power Shift. Vic witnessed the reality of climate change firsthand, as he was among the many impacted by the climate change fueled superstorm, Hurricane Sandy in 2012, which left his family and school without power. Vic became involved in activism in high school by becoming a member of Global Kids, an organization that focuses on developing leadership skills for youth. Barrett then became a Fellow with the Alliance for Climate Education and spoke at the COP21 UN Conference on Climate Change in Paris in 2015, at the age of 15.
Vic is among 21 youth activists between the ages of 10 and 21 who are actively suing the government to take action on climate change in Juliana Vs. United States. The suit states that the government violated youth rights by allowing activities that harmed the climate, and are asking for progressive changes to current carbon dioxide emissions. Most recently Vic spoke at the NYC Climate Strike and told a crowd of at least 100,000 why climate justice needs to be highlighted and black, brown, and indigenous voices centered. Vic is ecstatic he gets to join the team of organizers and educators that developed him into the activist he is today.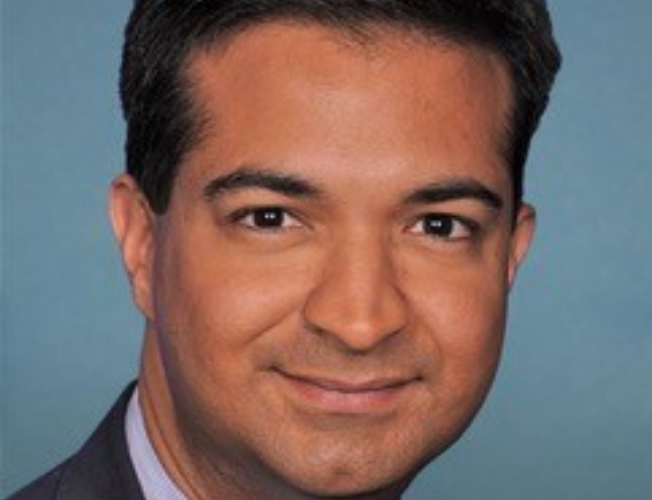 Rep. Carlos Curbelo
Principal, Vocero LLC
Rep. Carlos Curbelo
Principal, Vocero LLC
Carlos Curbelo represented Florida's 26th Congressional District from 2015 to 2019. In the House, he was consistently ranked one of the most bipartisan members for his work to build consensus across the aisle on challenging policy questions.
While in Congress, Carlos led on climate policy, immigration reform, and gun safety. He co-founded and co-chaired the bipartisan Climate Solutions Caucus, served in a leadership role in the Problem Solvers Caucus, and led the Brazil Caucus to strengthen the bilateral relationship with Latin-America's leading economy. In 2017, he was honored by the John F. Kennedy Library Foundation with the New Frontier Award for his work promoting bipartisan cooperation on environmental policy. In 2018, he filed the landmark Market Choice Act, ambitious legislation that would invest nearly a trillion dollars in American infrastructure while reducing greenhouse gas emissions by pricing carbon.
Prior to his election to the U.S. House, Carlos served on the school board for Miami-Dade County, overseeing the fourth largest school district in the country. He completed a fellowship at Harvard's Institute of Politics in 2019, and serves as a distinguished visiting fellow at Columbia's Center on Global Energy Policy. Carlos is an analyst for NBC News, MSNBC, and Telemundo, and after departing Congress launched Vocero LLC, a communications and public affairs firm.
Carlos was born in Miami, Florida to political refugees who fled tyranny and oppression Cuba. He holds a Bachelor's in Business Administration and a Masters in Public Administration from the University of Miami. Carlos lives in Miami with his wife Cecilia and his daughters Sylvie and Carolina.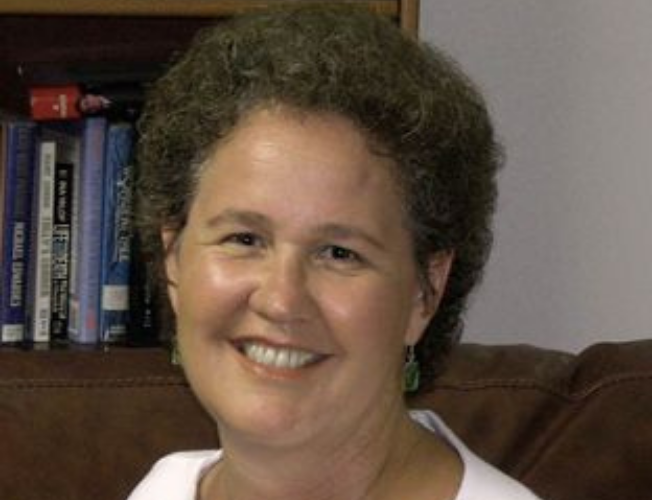 Linda Darling-Hammond
President, California State Board of Education
Linda Darling-Hammond
President, California State Board of Education
Linda Darling-Hammond is the President of the California State Board of Education and the President and CEO of Learning Policy Institute. She is also the Charles E. Ducommun Professor of Education Emeritus at Stanford University. Darling-Hammond is past president of the American Educational Research Association and a member of the American Association of Arts and Sciences and of the National Academy of Education. Previously, she was executive director of the National Commission on Teaching and America's Future. Darling-Hammond began her career as a public school teacher and co-founded a preschool and a public high school. She served as Director of the RAND Corporation's education program and as an endowed professor at Columbia University, Teachers College. She has consulted widely with federal, state and local officials and educators on strategies for improving education policies and practices. She received an Ed.D. from Temple University and a B.A. from Yale University.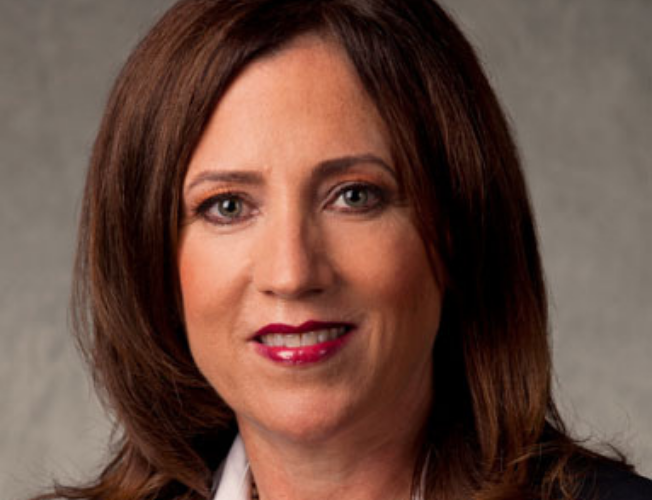 Debra Duardo
Superintendent of Schools, Los Angeles County
Debra Duardo
Superintendent of Schools, Los Angeles County
Debra Duardo was appointed Los Angeles County Superintendent of Schools by the Los Angeles County Board of Supervisors effective May 15, 2016, designating her as the top education leader of the nation's most populous and diverse county. In this post, Dr. Duardo provides leadership and support to the superintendents and other top administrators of the county's 80 K-12 school districts.
She has more than 30 years of professional experience working with at-promise students and their families. Her unique life experience as a high school dropout able to overcome obstacles and rise to the position of County Superintendent drives her passion to ensure that all students receive an education in a safe, caring environment and that every student is college-prepared and career ready.
She holds a master's degree in Social Work from the University of California, Los Angeles (UCLA) and a doctorate from UCLA's Graduate School of Education and Information Studies.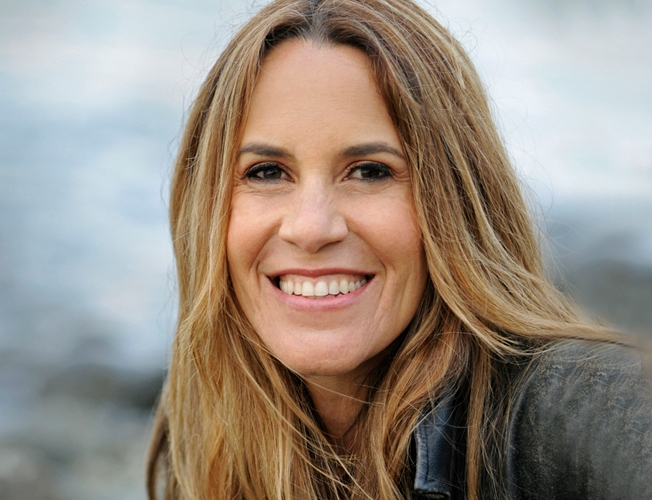 Lisa Hoyos
Founder, Climate Parents; Director of Climate Strategy, LCV
Lisa Hoyos
Founder, Climate Parents; Director of Climate Strategy, LCV
Lisa has been a campaigner in the labor, environmental justice, and climate movements for nearly three decades. She was a founder of Climate Parents program, which worked to transition school districts across the country to 100% clean energy. Lisa has also led and managed advocacy campaigns with organizations including the BlueGreen Alliance (focused on clean energy jobs), the national AFL-CIO, SEIU's Justice for Janitors campaign, the Congress of South African Trade Unions and Greenpeace. Her policy background includes staffing the California Senate Natural Resources Committee. Lisa serves on the boards of the Alliance for Climate Education, the Labor Network for Sustainability, and the Climate Advocacy Lab. The daughter of a Colombian immigrant, Lisa is Latina and bilingual and is committed to helping build a diverse movement of parents and families for climate action. She lives with her husband and two school-age boys in San Francisco.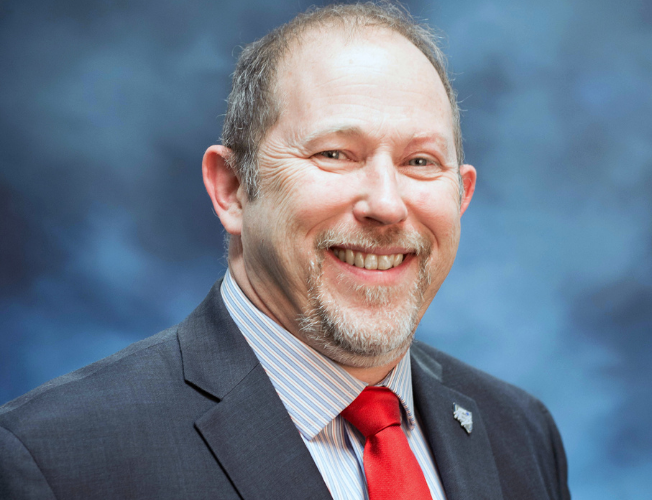 Richard Knoeppel
Teacher, Advanced Technologies Academy
Richard Knoeppel
Teacher, Advanced Technologies Academy
Richard Knoeppel has been an educator for more than thirty years teaching K-20. He currently serves as the Career and Technical Education Department Chair at Advanced Technologies Academy (A-TECH) in Las Vegas, Nevada where he has taught Architectural Design for the last twenty-six years. During that time, he has worked to build a nationally recognized program of study by partnering with the Las Vegas AEC (Architecture Engineering and Construction) Community. He has been actively involved with the Nevada Department of Education Office of Career Readiness, Adult Learning & Education Options since 1995, where he has worked to develop standards and assessments for Career and Technical Education programs of study. He is also a member of the Governor's STEM Advisory Council where he works to promote STEM education and awareness in the State of Nevada. He received his Bachelor of Science and Master of Science in Industrial Arts Education from the State University of New York at Oswego. He also holds an Advanced Studies Certificate in Innovative Technology and Learning from Southern Utah University. In 2019 he was named the Nevada State Teacher of the Year and was inducted in the National Teachers Hall of Fame.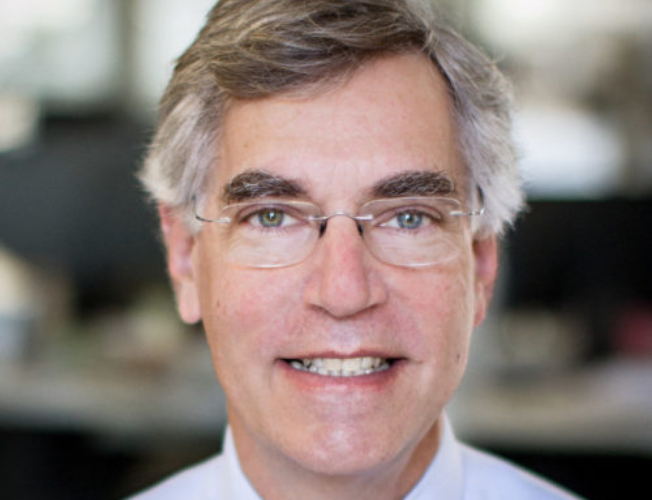 Dan Lashof
U.S. Director, World Resources Institute
Dan Lashof
U.S. Director, World Resources Institute
Dan Lashof is the Director of World Resources Institute, United States. He coordinates WRI's work in the United States across climate, energy, food, forests, water and the sustainable cities programs. This includes overseeing the work of the U.S. climate team, which aims to catalyze and support climate action by states, cities, and businesses while laying the groundwork for federal action in the coming years.
Dan has been working to promote solutions to climate change for more than two decades. Before the World Resources Institute, Dan was the Chief Operating Officer of NextGen Policy Center and previously served as the Director of the Climate and Clean Air Program at the Natural Resources Defense Council.
His focus is developing federal and state regulations to place enforceable limits on carbon dioxide and other heat-trapping pollutants. He has participated in scientific assessments of global warming through the Intergovernmental Panel on Climate Change and has monitored international climate negotiations since their inception. He was a member of Governor McAuliffe's Climate Change and Resiliency Update Commission, and has testified at numerous Congressional and California legislative hearings.
Dan earned his Bachelor's degree in Physics and Mathematics at Harvard and his Doctorate from the Energy and Resources Group at the University of California, Berkeley.
He and his wife now reside in Berkeley and they have three adult children.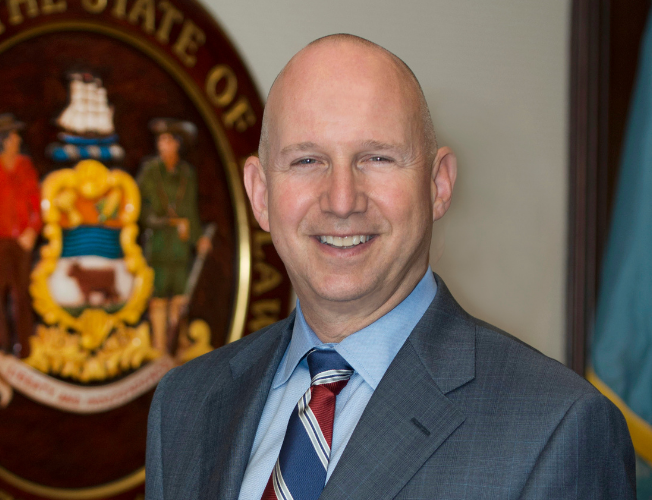 Gov. Jack Markell
Former Governor of Delaware
Gov. Jack Markell
Former Governor of Delaware
Jack Markell served two terms as Delaware's Governor, completing his tenure in 2017. During his time in office, Delaware's job growth was the best in the region and one of the best in the country. Under his leadership, Delaware won the top spot in President Obama's Race to the Top competition and high school graduation rates saw some of the best increases in the country. Markell served as Chair of the both the National Governors Association and the Democratic Governors Association and as President of the Council of State Governments. He also served for ten years as Delaware's State Treasurer. Markell was born and raised in Newark, Delaware, and graduated from Newark High School along with his wife, Carla. He went on to receive an undergraduate degree in economics and development studies from Brown University and an MBA from the University of Chicago. Markell is a Henry Crown Fellow and a Rodel Fellow at the Aspen Institute. He and Carla reside in Wilmington, Delaware. Their children, Molly and Michael, are in their 20s.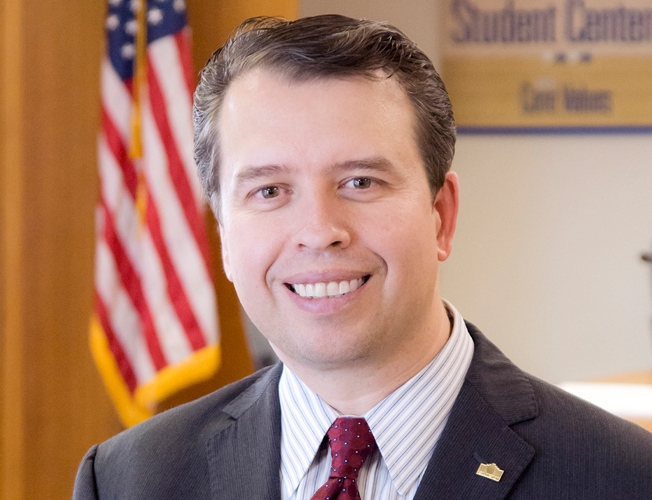 Pedro Martinez
Superintendent, San Antonio ISD
Pedro Martinez
Superintendent, San Antonio ISD
Perdro Martinez joined San Antonio ISD as superintendent in June 2015, bringing to the District a laser-like focus on improving academic achievement. As a data-driven leader with in-depth knowledge of academic reform strategies, he firmly believes students will rise to the challenge with the proper supports.
In January 2016, Martinez unveiled the SAISD Blueprint for Excellence, a five-year plan with 10 academic goals. By 2019, the District's accountability rating from the Texas Education Agency was an overall grade of B. Under his leadership, the District is seeing improved graduation and college-going rates, as well as expanded access to rigor.
Before coming to SAISD, Martinez was Superintendent-in-Residence for the Nevada Department of Education and was responsible for advising the Governor's office and the State Superintendent of Instruction on education policy decisions. Prior to that, he served as superintendent for the 64,000-student Washoe County School District, covering the Reno, Nevada area.
He also previously served as Chief Financial Officer at Chicago Public Schools, the nation's third-largest school district, under the leadership of Arne Duncan, the former U.S. Secretary of Education.
Martinez has more than 20 years of experience in the private, nonprofit and public education sectors. He holds an M.B.A. from DePaul University and a bachelor's degree from the University of Illinois at Urbana-Champaign. He also is a graduate of the Broad Superintendents Academy.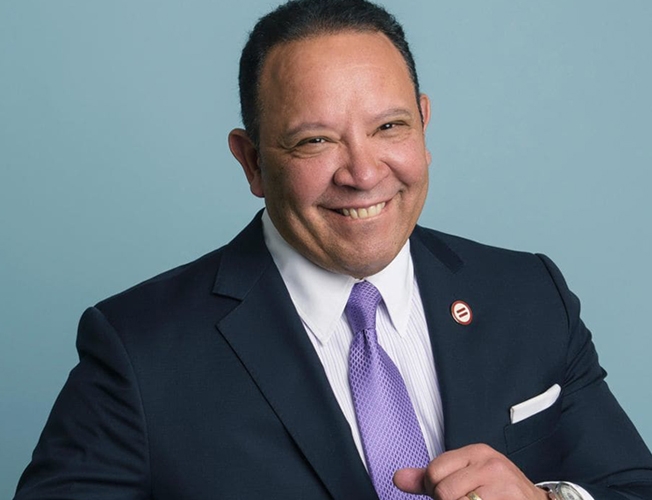 Marc Morial
President and CEO, National Urban League
Marc Morial
President and CEO, National Urban League
Marc, who has been described as one of the few national leaders to possess "street smarts", and "boardroom savvy", is the current President and CEO of the National Urban League, the nation's largest historic civil rights and urban advocacy organization.
He served as the highly successful and popular Mayor of New Orleans as well as the President of the U.S. Conference of Mayors. He previously was a Louisiana State Senator, and was a lawyer in New Orleans with an active, high profile practice.
He is a leading voice on the national stage in the battle for jobs, education, housing and voting rights equity.
A graduate of Georgetown University Law Center, and the University of Pennsylvania, he has been recognized as one of the 100 most influential Black Americans by Ebony Magazine, one of the top 50 Non Profit Leaders by the Non Profit Times, one of the 100 Most Influential Black Lawyers in America and he has also been inducted into the International Civil Rights Walk of Fame in Atlanta, GA.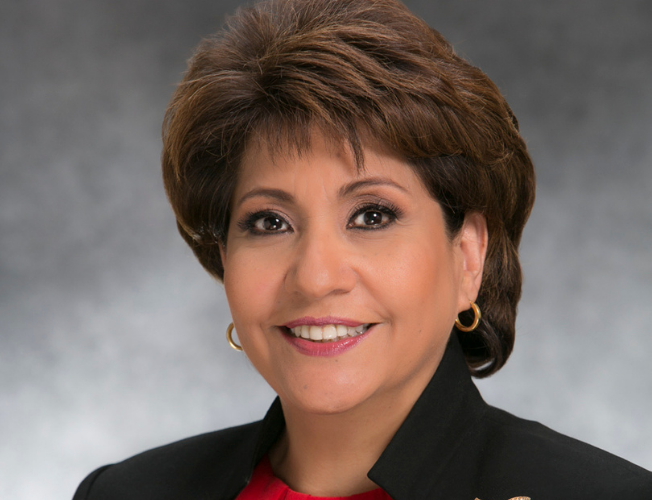 Janet Murguía
President and CEO, UnidosUS
Janet Murguía
President and CEO, UnidosUS
Janet Murguía is President and CEO of UnidosUS (formerly known as National Council of La Raza)—the nation's largest Latino civil rights and advocacy organization. In that role, Murguía has worked to amplify the Latino voice on issues affecting the Hispanic community such as education, health care, immigration, civil rights, and the economy. Murguía began her career in Washington, DC as legislative counsel to former Congressman Jim Slattery from her home state, Kansas. She then served as a deputy assistant to President Clinton. Murguía went on to serve as deputy campaign manager and director of constituency outreach for the Gore/Lieberman presidential campaign. In 2001, Murguía joined the University of Kansas (KU) as Executive Vice Chancellor for University Relations. She received a B.S. in journalism, a B.A. in Spanish, and a J.D. from KU.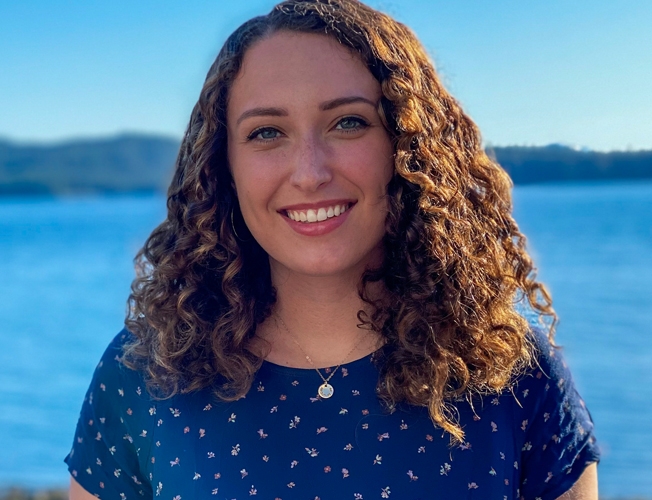 Kiera O'Brien
Founder and President, Young Conservatives for Carbon Dividends
Kiera O'Brien
Founder and President, Young Conservatives for Carbon Dividends
Kiera is the Founder and President of Young Conservatives for Carbon Dividends, a nonprofit organization that aims to mobilize young conservative leaders in support of the Baker-Shultz Carbon Dividends Plan and renew the GOP's proud legacy of environmental leadership.
She is a graduate of Harvard College, where she studied Government on the Technology Science track and served as President of the Harvard Republican Club. She will be starting graduate studies in Climate and Society at Columbia University next fall and is currently completing a fellowship with the Yale Program on Climate Change Communication.
Kiera was born and raised in Ketchikan, Alaska, a small island community in southeastern Alaska. When home, she enjoys hiking and fishing with her parents, her two sisters, and three small dogs.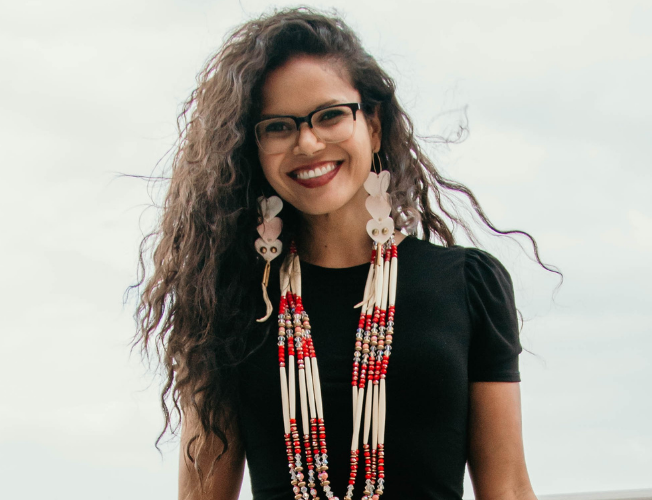 Nikki Pitre
Executive Director, Center for Native American Youth
Nikki Pitre
Executive Director, Center for Native American Youth
Nikki Pitre's Indian name is khwhele' which means Meadow Lark. She is a member of the Coeur d'Alene Tribe and is of the Red Bird Clan. She is also Kalispel, Yakama, Nisqually, Cowlitz, and Squaxin Island. She is a direct descendant of Chief Spokane, Chief Ignace, Chief Kamayakin and Chief Leschi. Nikki takes pride standing on the shoulders of her ancestors, honoring the foundation they have laid and being as a vessel for her grandmothers to uplift the next generation. With a true passion to support Native youth and youth-led programming, Nikki serves as the Executive Director at the Center for Native American Youth at the Aspen Institute.

As Executive Director, Nikki works closely with the Board of Advisors and Youth Advisory Board, manages staff and sets the vision, strategy and priorities for the Center. Nikki oversees finances, manages development of communications, advocacy, programs and is the lead in resource development, partnership development and collaborative strategies.Before her appointment as Executive Director, Nikki was Acting Director, Associate Director and Program Manager at CNAY. Prior to CNAY, Nikki served in several capacities at the American Indian Higher Education Consortium, including Student Success Program Director, Federal/ Tribal & Special Initiatives Associate, Advocacy Associate and Student Outreach Coordinator.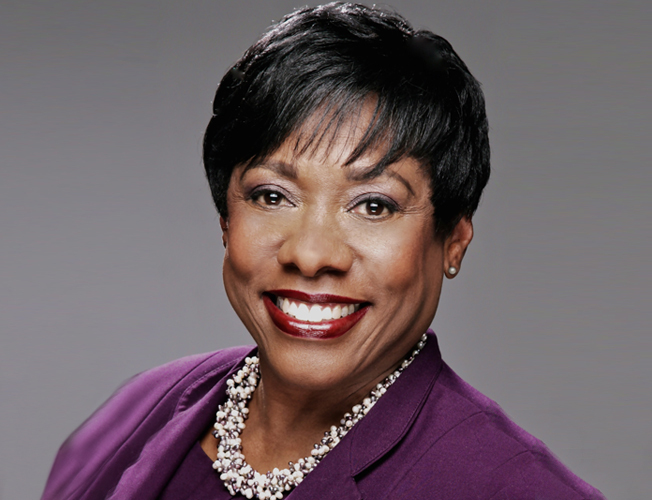 Becky Pringle
President, National Education Association
Becky Pringle
President, National Education Association
Becky is President of the National Education Association, the nation's largest labor union and professional association for educators. A middle school science teacher with 31 years of classroom experience, Pringle has distinguished herself as a thoughtful, passionate advocate for educators and students, focusing on issues of educator empowerment and student success, diversity, and developing future leaders.
Pringle most recently served as NEA Vice President. Most notably, she led the workgroup that produced the Association's groundbreaking Policy Statement on Teacher Evaluation and Accountability—NEA's first broad endorsement of the need for a student-centered, educator-led evaluation and shared accountability system.
Pringle began her leadership journey as a local president, and then went on to serve on the Board of Directors for NEA and the Pennsylvania State Education Association (PSEA). She also served two terms as a member of NEA's Executive Committee.
Pringle has been recognized by education and social justice organizations for her commitment to educational equity. She is a recipient of the Black Women's Roundtable Education Innovation & Social Justice Leadership Award from the National Coalition on Black Civic Participation, Woman of Power Award from the National Action Network and was named Community Woman of the Year by the American Association of University Women. Pringle has also served as finance chair of the National Board for Professional Teaching Standards; on the Blue Ribbon Panel on Teacher Preparation for the National Council for Accreditation of Teacher Education; and on the Institute for Educational Leadership Task Force.
Pringle received her Bachelor of Science degree in elementary education from the University of Pittsburgh and a master's degree in education from Pennsylvania State University.
Carla Thompson Payton
Vice President, W.K. Kellogg Foundation
Carla Thompson Payton
Vice President, W.K. Kellogg Foundation
Carla Thompson Payton is vice president for program strategy for the W.K. Kellogg Foundation in Battle Creek, Michigan. In this role, she supports the foundation's efforts to promote thriving children, working families and equitable communities. She also provides leadership and management for the creative and strategic direction of programming from design through implementation, evaluation and dissemination.
Previously, Thompson Payton was deputy director of the Office of Child Care at the Administration for Children and Families in the U.S. Department of Health and Human Services in Washington, D.C. Prior to that, she was assistant superintendent for early childhood education for the District of Columbia, where she initiated the first publicly funded pre-kindergarten program. She has also held positions with the Department of Education and Department of Public Welfare for the state of Pennsylvania; United Way of Southeastern Pennsylvania in Philadelphia; and the U.S. Department of Education.
Thompson Payton has been honored for her leadership in early childhood education by the Administration for Children and Families, the Children's Defense Fund and the Temple University Institute on Disabilities. In addition, she is the author of three publications related to school readiness and advocacy. She also is featured in the Huffington Post as a regular blogger and has been cited in numerous news media for her expertise.
Thompson Payton received her bachelor's degree from Syracuse University in Syracuse, New York. She holds a master's degree in social work and a doctorate in educational leadership from the University of Pennsylvania in Philadelphia.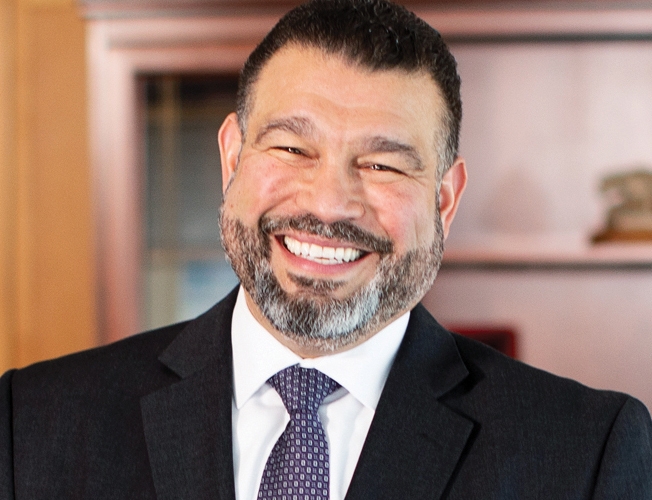 Sec. Pedro Rivera
President, Thaddeus Stevens College of Technology
Sec. Pedro Rivera
President, Thaddeus Stevens College of Technology
Pedro is the President of Thaddeus Stevens College of Technology. a technical college that educates Pennsylvania's economically and socially disadvantaged as well as other qualified students for skilled employment in a diverse, ever-changing workforce and for full effective participation as citizens.
Previously, he served as Pennsylvania Secretary of Education under Governor Wolf beginning in 2015 and was unanimously reconfirmed in 2019. Prior to becoming Pennsylvania's chief educator, he served as a superintendent, executive director, principal, assistant principal, and teacher.
Under Rivera's leadership, the Pennsylvania Department of Education updated graduation requirements, improved school accountability measures, and reduced the length and time of standardized tests – all while engaging thousands of diverse stakeholders across the state. He believes stakeholder engagement is critical to informing and driving policy and practice.
Expanding upon his work in Pennsylvania, Rivera is led national efforts to ensure all students have equitable access to the supports they need to succeed. He served as President of the Council of Chief State School Officers in 2018-2019 and focused his term on supporting state leaders in achieving educational equity by improving the conditions for learning.
A native Philadelphian, Rivera earned a bachelor's degree from Pennsylvania State University, a Master's degree from Cheyney University, and a Superintendent's Letter of Eligibility from Arcadia University.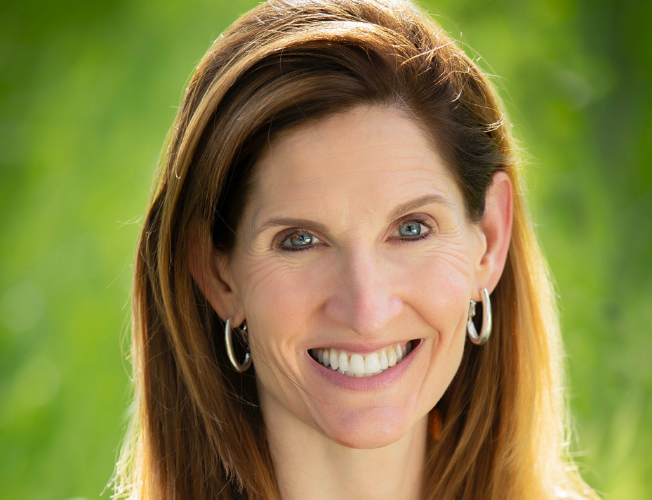 Valerie Rockefeller
Board Chair, Rockefeller Brothers Fund
Valerie Rockefeller
Board Chair, Rockefeller Brothers Fund
Valerie Rockefeller chairs the board of the Rockefeller Brothers Fund, a private foundation advancing social change that contributes to a more just, sustainable, and peaceful world. Her professional background is as a middle school special education teacher for adolescents with learning differences and emotional disabilities. She began her teaching career at Central Park East Secondary School in East Harlem, New York, and also taught in Australia. Valerie has a M.Ed. in Special Education from Bank Street College of Education and a MAT in secondary Social Studies from Columbia University Teachers College. She majored in International Relations at Stanford University, and worked as a confidential assistant to Secretary Richard Riley at the U.S. Department of Education during the first Clinton administration. She also serves as a trustee of Achievement First, the Asian Cultural Council, Columbia University Teachers College, D.C. Preparatory Academy, Greenwich Academy, the Gilder Lehrman Institute of American History, and Rockefeller Philanthropy Advisors. She was a trustee of Spelman College, and is a member of the Council on Foreign Relations.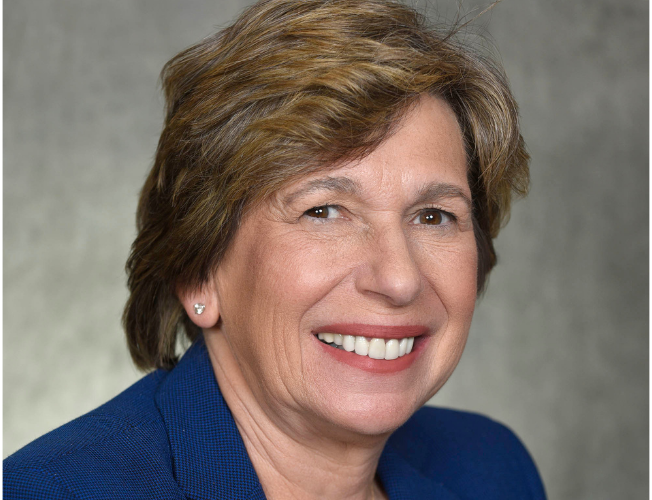 Randi Weingarten
President, American Federation of Teachers
Randi Weingarten
President, American Federation of Teachers
Randi Weingarten is the president of the American Federation of Teachers, AFL-CIO, which represents teachers; paraprofessionals and school-related personnel; higher education faculty and staff; nurses and other healthcare professionals; local, state and federal government employees; and early childhood educators. Weingarten has led the AFT's efforts to address the crisis in the teaching profession caused by deep disinvestment from public education and the de-professionalization of teaching and has launched major efforts to place real education reform high on the nation's and her union's agendas. Previously, Weingarten served as president of the United Federation of Teachers, AFT Local 2, representing approximately 200,000 educators in the New York City public school system, as well as home child care providers and other workers in health, law and education. Prior to that, she served as counsel to UFT President Sandra Feldman and taught history at Clara Barton High School in Brooklyn. Weingarten holds degrees from Cornell University's School of Industrial and Labor Relations and the Cardozo School of Law.