Education and Climate Action: How the Education Sector Can Drive Impact — with Innovation, Urgency, and Leadership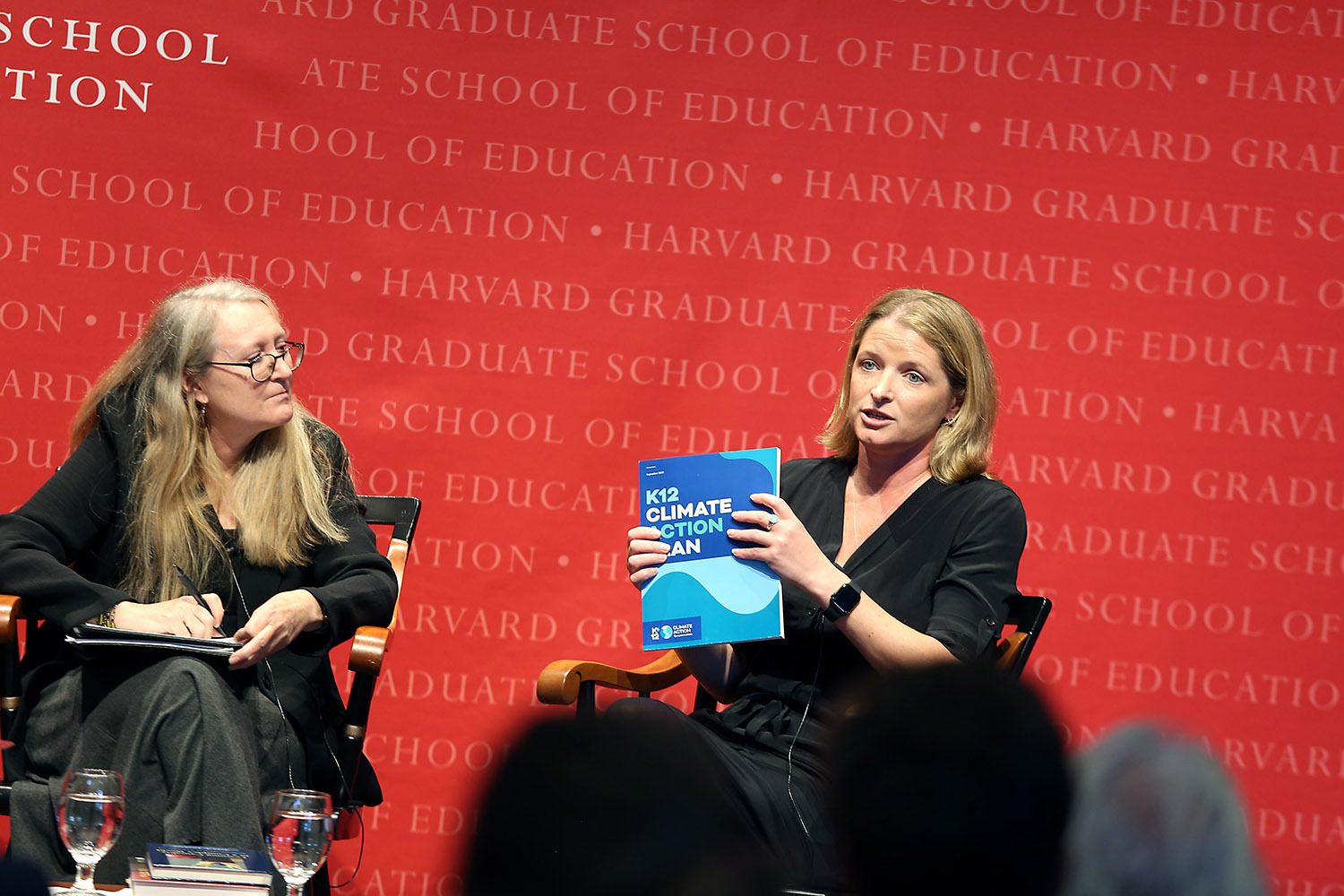 Watch

Educators and leaders are already driving impact in their schools and communities — embracing evidence-based solutions, innovative practices, and an emerging consensus around education as a key lever for climate action. How can we broaden that vision and scale that impact?

This Is Planet Ed's Laura Schifter joined the Harvard Graduate School of Education's Askwith Education Forum in October, along with education and policy leaders from around the country, to look broadly at how education systems can begin to grapple with their own climate footprint and nurture learning communities that can drive solutions.
Panels:
Panel 1: Education and Climate Change
Moderator: Bridget Long, Dean and Saris Professor of Education and Economics, HGSE
Tina Grotzer, Principal Research Scientist in Education, Project Zero, HGSE
Fernando Reimers, Ford Foundation Professor of Practice in International Education and Director, Global Education Innovation Initiative, HGSE
Laura Schifter, Lecturer on Education, HGSE; Senior Fellow, Aspen Institute, "This Is Planet Ed"
Panel 2: Education Leaders Driving Climate Action
Moderator: Jennifer Perry Cheatham, Senior Lecturer on Education and Faculty Co-Chair, Education Leadership, Organizations, and Entrepreneurship (ELOE), HGSE
Monica Goldson, CEO, Prince George's County Public Schools, MD
Ben Mackey, Board Member, Dallas Independent School District; Executive Director, The Texas Impact Network
LeAnn Kittle, Director of Sustainability, Denver Public Schools, CO
Panel 3: Acting Now for a Better Future

Moderator: Bridget Long, Dean and Saris Professor of Education and Economics, HGSE
Spencer Glendon, Founder of Probable Futures and Senior Fellow of the Woodwell Climate Research Center
Jim Stock, Vice Provost for Climate and Sustainability, Harvard University; Director, The Salata Institute for Climate and Sustainability at Harvard University