Urgency, Hope, and the Intersection of Climate, Environment, and Young Children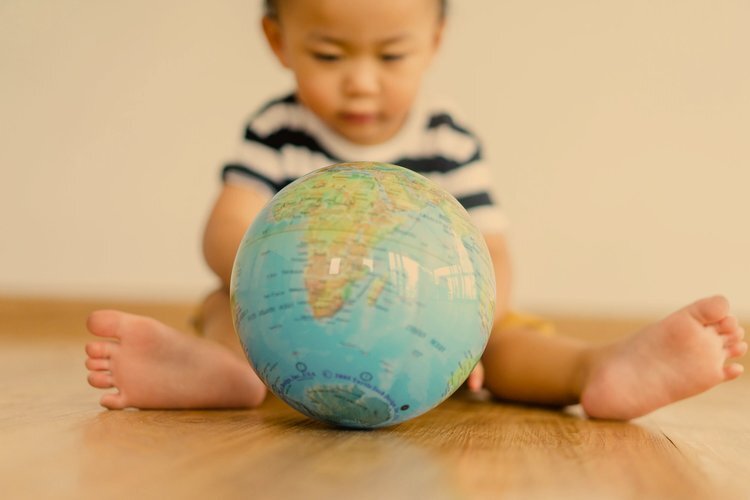 Remarks from Dr. Joan Lombardi at the Planet Ed and Capita Early Years Climate Action Listening Session I: Why Should the Early Years Sector Move Towards Climate Action?

I am fortunate to have had a 50-year focus on young children, families, and those who care for them. Throughout this time, the scientific evidence—as well as common sense—have pointed to the importance of caring for both young children and the environment. What we do today, in both cases, affects the sustainability and vibrancy of the future.
Yet both are at risk. Over the past few years, I have listened to early childhood champions around the world raise concerns about the impact that environmental changes are having on young children and families, including in the United States. Along with these climate issues, we also hear about damaged neighborhoods where a history of racism has led to environmental conditions that jeopardize healthy child development. Recent events from Puerto Rico to Pakistan, from Flint to Jackson, have given us a sense of urgency about these issues.
At the same time, it is important to acknowledge that the focus on climate and environmental issues is coming at a difficult point for the early childhood field. Resources are strained; parents have limited choices, with little time off and minimal support. The early childhood workforce continues to work without adequate compensation or recognition, good facilities are in short supply, and the country seems stuck in a time warp, without timely action to address these issues.
There are many reasons for all of us to get involved. Here are three: the vulnerability of young children to environmental issues; the importance of young children, families, and caregivers to securing a sustainable environment; and the opportunity to grow champions for both causes.
1. The developing child is particularly vulnerable to the impact of environmental degradation and climate change.
Young children are experiencing the impact of air pollution, drought, heat, contaminated water, and other environmental risks. Every aspect of nurturing care is impacted by these issues: health, nutrition, access to early learning, safety and security, and even parents' ability to be responsive when they are worried about disasters or when their livelihood is affected. Pregnancy and maternal and child health are put at serious risk.
Environmental issues affect the trajectory of child development. Children will bear the brunt of the environment we have created even though they are the least responsible for creating these conditions. This is particularly true for young children in low- and middle-income countries and in communities that have a history of discrimination that has left its lingering mark on the environment.
Children have a right to a safe and clean environment. One of our goals in early childhood is to assure equity from the start: to reduce the risk factors and to increase the protective factors for healthy development. Standing up for a better environment is standing up for justice both here and around the world.
2. Our work in early childhood is a critical part of the solution.
There are so many ways that the early childhood field already supports children and families and can build on these efforts. As a community, we have always planted seeds, promoted curiosity, and understood the importance of being persistent. Supporting healthy development is a pathway to a different future: a pathway to a world that is more sustainable. When we help grow healthier children, we are building their resilience and adaptability to the changes they will inevitably see. We support children by creating a new generation that values the earth, that encourages them to disconnect from devices and connect to the joys of nature.
Early childhood providers, home visitors, community health workers, and others in related fields all help build strong families. As demonstrated through the COVID crisis, these essential workers help parents cope in times of stress. They support parents impacted by environmental issues, they help them respond, they help them prepare, they provide them hope. Now we have increasing opportunities to promote parent-child interactions that support the environment, that bring parents and children together to enjoy nature, and that connect parents to opportunities for greener jobs.
All across the country, and throughout the world, people are coming together to create neighborhoods where children can thrive. The early childhood community is often at the heart of these cross-sector efforts to make sure their community is "the best place to raise a baby." More and more of these efforts include adding green spaces, creating safer and cleaner transportation systems and better and more affordable housing, increasing access to healthier food, and creating new gathering places where families can network and support each other.
As environmental issues continue, early childhood champions must help ensure that policies consider the needs of young children and families—from improving early childhood facilities to ensuring clean water, from reducing air pollution to creating links between farm tables and early childhood tables.
3. Advocating for environmental justice and young children are common causes and can build new champions for both.
We need new champions for children and the environmental movement needs new champions for a more sustainable future. These are common goals. Over the years, early childhood advocates have reached out to economists, law enforcement, sports figures, the religious community, and a host of others to build a coalition of champions for children. Now we can join forces with those advocating for a cleaner and more sustainable environment. Together we can learn more about the policies that impact the environment, incorporate them into our advocacy efforts, and encourage more child-sensitive policies with those who may not be as familiar with the importance of early childhood development.
The early childhood community can partner with youth activists all across the country who are raising concern about climate change, which is directly impacting their current lives and their future livelihood and quality of life. Their powerful voices inspire us to action. At the same time, more and more grandparents are concerned about the environment that their grandchildren will face, providing opportunities for the generations to have a united voice.
How can we all help?
We don't have to be experts on climate change, but we do have to become better informed about the issues and help build awareness about what is at stake for children. We do need to understand the impact of not acting. And we do need to join forces to assure better policies at the local, state, national and international levels.
Every child has a right to a future, and to live every day in a clean and healthy environment—from Nairobi to New York, from Dhaka to Detroit.
Thanks to all of you who work every day to help assure the healthy development of young children, to support families, and to create a strong early childhood community.
Resources
Early Opportunities climate information: information on the impact of climate change on children, early childhood action, and youth and parent action.
U.S. Administration for Children & Families disaster-preparedness