Proud Moments from 2022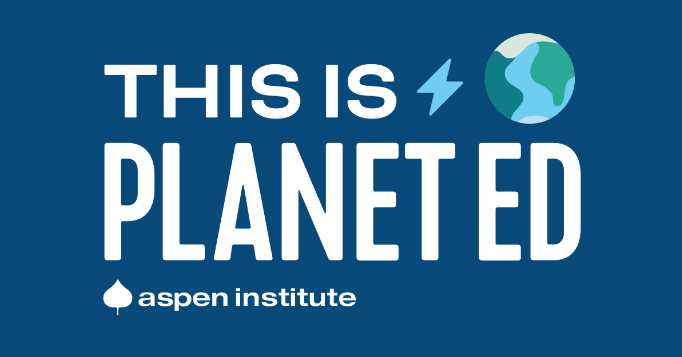 Below are some of the moments we are proud of from 2022. We are thankful to have had a busy year, and we look forward to an exciting year in 2023!
8 Presentations
Several News Stories
6 Publications
5 Op-Eds
4 New Streams of Work
3 Early Years Climate Action Task Force Listening Sessions
2 Planet Ed Co-Chairs
Thank you to our wonderful co-chairs, Secretary John King and Governor Christine Todd Whitman, for your leadership over the years. We are excited that you will continue to guide us as we expand our work with This Is Planet Ed.
1 Launch of This is Planet Ed
Finally, thank you to our partners: the students, educators, parents, schools, communities, and organizations who are leading this work on the ground across the country. We look forward to the work ahead of us in 2023 to build a sustainable, resilient, and equitable future for all young people.